Last Friday was my last day at NVIDIA. Next Monday I'll start working with Jon Blow on The Witness. I'm excited to get back to the game industry and I'm hoping something really cool will come out of this.
In any case, I had a great time working at NVIDIA during the last 4+ years; I especially enjoyed the time I spent working on tessellation. I'll definitely miss the great people that I had the chance to work with. Some of them are in the following picture of my last day at work: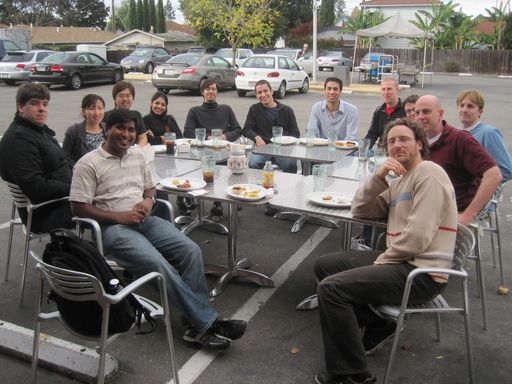 In clockwise order: Aravind, James, Tianyun, Eric, Sarah, Ignacio (not me), Cem, Lars, Timothy, Philippe, Matthieu, Paulius and Tristan.
4 Comments
Jesús
Posted 10/11/2009 at 3:05 am | Permalink
All the best in your new position, and hope to see your games very soon all over the world.
Congratulations! :)
repi
Posted 10/11/2009 at 5:06 am | Permalink
Welcome back to games! :)
sam
Posted 14/11/2009 at 10:27 pm | Permalink
Congrats on the new gig – it should be fun!
Greg James
Posted 17/11/2009 at 5:21 pm | Permalink
Congrats, and best of luck with the new job!