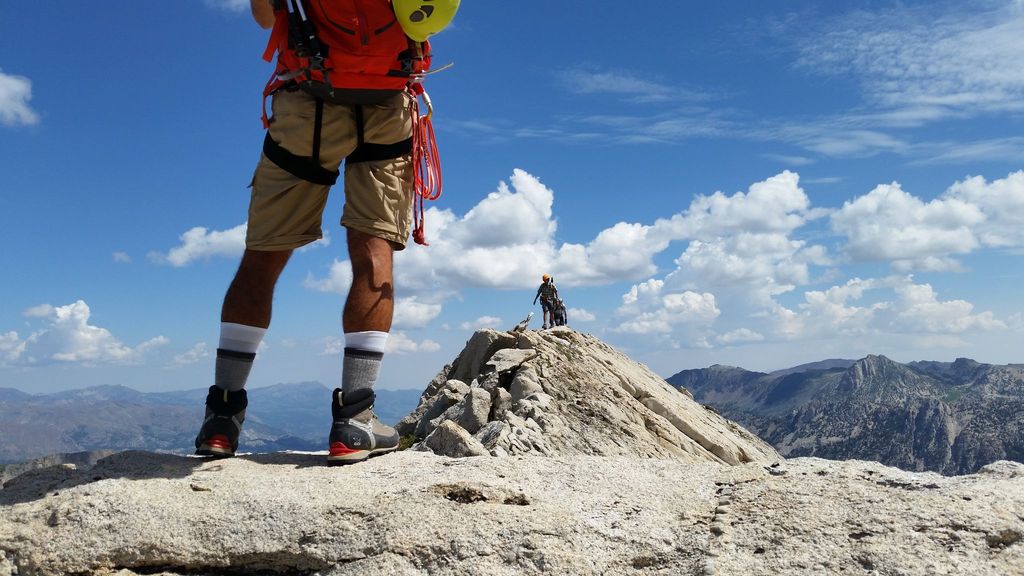 I'm a computer programmer living in Northern California. I've been coding since I was 13, and worked at several game and graphics companies since I was 19. However, I've recently discovered there's more in life than books and computers. I'm still an avid reader and a fairly proficient coder, but these days most of my free time is spent caring for my children, educating them, and sharing with them all the beautiful things that life has to offer.
I'm in love with the mountains of California. I enjoy all outdoor sports – hiking, biking, skiing, kayaking, but above all I love climbing mountains. I have recovered from a spinal disc herniation, which made me realize the importance of caring for my body, not just for my health, but also for my happiness. I keep trying to undo the effects of years sitting on a chair. I swim daily with the Davis Aquatic Masters, practice Yoga regularly, and climb often.
I grew up and studied in Spain, but moved to North America after graduating. I have a 15 year old son (Nacho), a 11 year old daughter (Maia), and 2 year old boy (Nico). We currently live in Davis, CA.
You can follow me on twitter, on strava, or contact me at castano at gmail dot com.